Bicycle Storage

This lovely Dieppe apartment is available for weekly holiday rental and is ideal for two to four people. With a splendid view on the marina from Quai Henri IV in central Dieppe this holiday flat can be rented throughout the year. The open plan living room and kitchen looks out on the continual comings and goings of the fishing, sailing and motor boats in the port as well as the animation quayside.

Ranton Castle – Château de Ranton France
http://www.rantoncastle.com/
The magnificent 14th-century Chateau de Ranton offers two beautifully-furnished self-catering apartments for weekly rental, each with two double bedrooms, as well as three separate double rooms with en suite facilities. Ranton Castle has an outdoor swimming-pool and large gardens. The château is located in the Loire Valley in France.
Le Prieuré du Château, located in the village of Biron, was built in the early years of the 16th century. The village of Biron is ideally situated for discovering the many historical sites dotting the Dordogne. Le Prieure is a lovely luxury Bed and Breakfast, with high ceilings and large rooms. The entire house has been lovingly restaured to a high standard of comfort and elegance. Le Prieure offers its guests 4 spacious bedrooms, 1 suite and a 2-room apartment, all with en-suite bathrooms. All our bedrooms are large and have been decorated with great care and attention de details . Each room has a sitting area where you can make use of the tea and coffee making facilities provided. All are equipped with safeboxes and cooling fans for the summer. Our spacious en-suite bathrooms have bathrobes and hairdryers.

Launay Castle – Château de Launay France
http://www.chateaudelaunay.com/
Launay Castle in France comfortably sleeps 14 people in the château and 2 in the guest house. Enjoy the large swimming pool, explore the many castles of the Loire Valley and return to the castle each night. The castle is in exquisite condition with well-furnished rooms and each bedroom has a private bath. This beautiful château in France is available for rental by the week.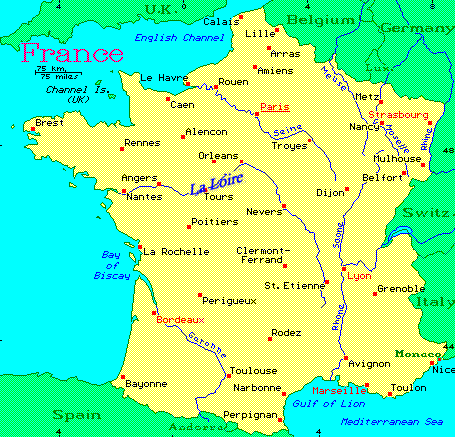 [an error occurred while processing this directive]